PRESS RELEASE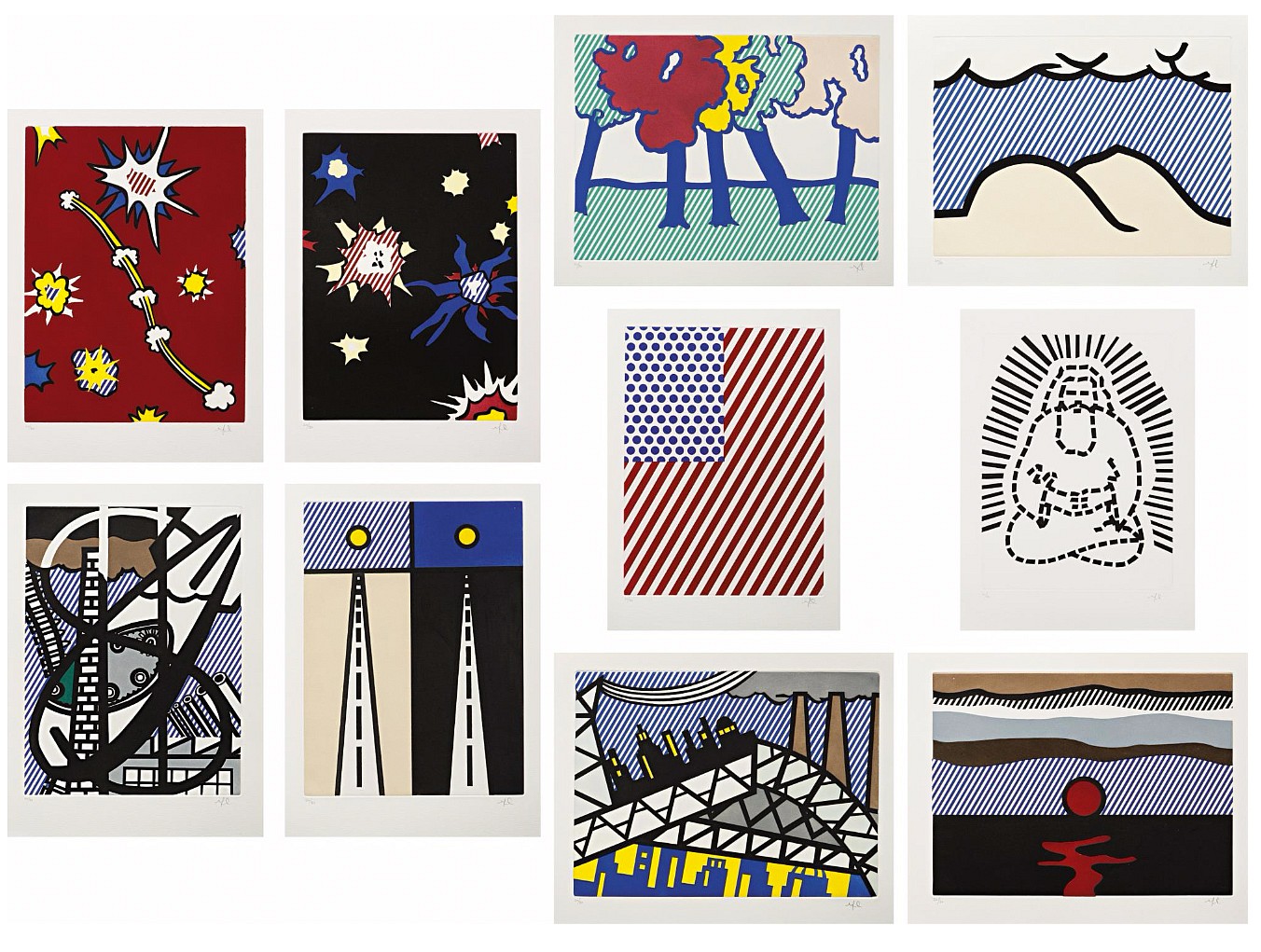 Roy Lichtenstein and Allen Ginsberg
La Nouvelle Chute de l'Amérique. (The New Fall of America)
1992
19 5/8 x 14 3/4 inches (49.8 x 37.5 cm); 115 Pages
Ten etching and aquatints in colors, on Velin d'Arches paper; loose as issued in the publisher's wrappers, conserved in the original cloth chemise and slipcase.
Published by Éditions du Solstice, Paris.
Edition 53 of 80.
Matthew Zucker is displaying at Gagosian Book Store La Nouvelle Chute de l'Amérique (The New Fall of America), a stunning collaboration between Roy Lichtenstein and Allen Ginsberg. The portfolio contains ten color etching and aquatints by Lichtenstein illustrating Ginsberg's provocative and intoxicating prose on country, a departed lover, travel, and condemnation of war. Lichtenstein captures the frenetic intensity of the poems in his vivid and compelling prints. This particular edition is from the collection of Robert S. Pirie, a celebrated book collector.